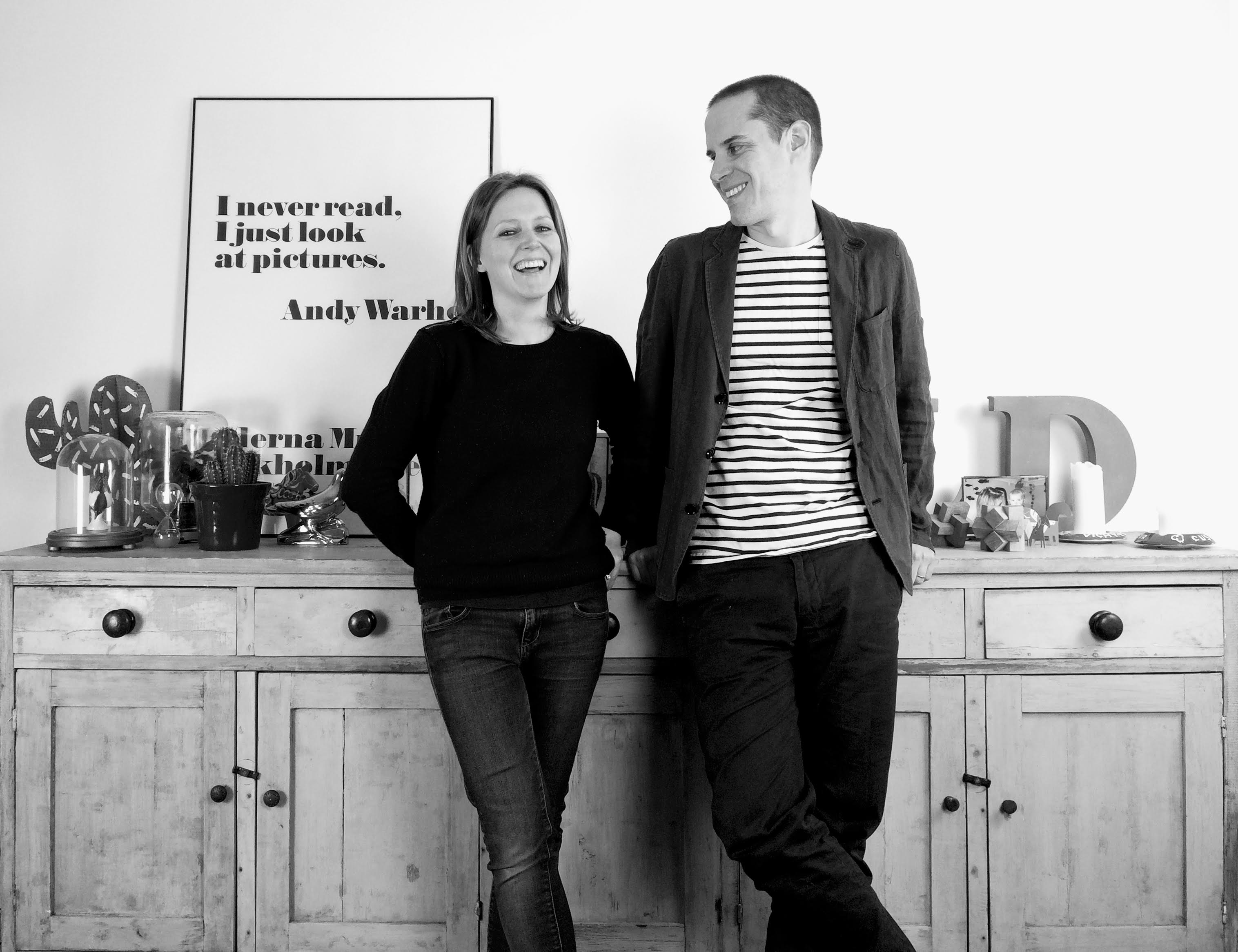 ︎︎︎ Please do an introduction about yourself.

My name is Jon Dowling and, together with my wife Céline Leterme, I run the online book store and publishers 'Counter-Print'. We've been working under that name since 2008 – editing, designing and publishing books on art and design.


︎︎︎ Describe a simple life in a day of yourself / your studio.

No two days are the same but, in general, I try to split my time 50/50 between our publishing and retail activities. Editing and designing the books takes the most mental effort, so I do this in the morning, while the afternoon is spent working on the back end off the site, providing invoices to customers, ordering stock and the countless other tasks that go along with running an e-commerce site.


︎︎︎ What is printed matter to you?

It's a complicated relationship! We've made our living selling printed matter for over ten years but I'm not nostalgic about it and I don't try and persuade people who would rather read a digital book to think the same way as I do.

Though we sell printed matter, Counter-Print has always been an online business and the majority of people that come into contact with what we do, do so because of social media, where we have a strong presence, particularly on Instagram.

So, keeping up to speed with developments in e-commerce and social marketing has been integral to our increased popularity. That said, 'likes' and 'follows' don't pay the bills and the the point of Counter-Print is that it's an online book store, so we need enough people to eventually buy a book from us to keep paying the bills.

My wife and I have been avid collectors of design books since our time in University and it was this passion that saw us start Counter-Print in the first place – starting with selling vintage books, before moving on to contemporary titles and then finally publishing books of our own. For me, reading a book is not an experience that can be replicated, entirely, on screen. The touch and smell of a book, the experience of holding it, the texture, the thought and engineering of the designer are unique to this medium. I'm sure our lives will continue to be influenced in greater measure by digital devices, it's inevitable, but I think the book will remain. It would be like trying to replace the spoon or the chair.

Along side the visual delight a book can provide, it also seems to provide another benefit to me. As someone who works on a screen all day, with my time only punctuated by brief periods on my phone, it's wonderful to create opportunities in the day for time without a screen. Buying a physical book, for me, does this and I'm very grateful for it.


︎︎︎ How do you see print in 10 years' time?

The signs are good. Physical book sales are continuing to rise, while digital sales fall. Audio books are rising but I think that is a totally different experience. So, I think the situation will be similar in ten years with digital and physical books able to coexist with each other, without one cannibalising the next. That's my hope, but life's unpredictable. I'm not sure if it really matters how the content is consumed, to be honest, I worry more about trends for celebrity authors, publisher's unwillingness to take risks and, of course, Amazon's grip on the industry. The book is safe for now, as an object, but there's a battle for the soul of it's contents.


︎︎︎ What are some personal hopes and dreams you have for the print industry?
I think it's only correct that superfluous things are not printed. The world does not need more stuff and the environment does not need further strain on its resources. I feel, for us to remain relevant, we will need to produce the kind of content that has to/can only be consumed as a physical object.

It's perhaps easier for us, in this regards, as we produce art and design books. As such, I think that our books will become even more experiential in the future. I imagine we'll be creating less books but investing more time into their design and how this enhances the content.